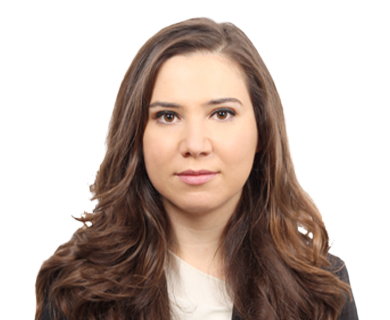 Anna-Maria Atanasova is an associate in DGKV's Competition & Antitrust Practice and possesses in-depth expertise in competition matters such as antitrust, unfair competition, state aid, etc. She is also part of the Banking & Finance Practice and advises clients on anti-money laundering regulations, securities offering, disclosure obligations, crypto currencies, etc. Anna-Maria specialized European Union law with a strong focus on EU competition law, data privacy and digital markets. She has experience as а legal expert at the Bulgarian Constitutional Court where she assisted the judges on major cases in sectors such as gambling, social services, electoral systems etc. She has also worked as an intern at the chambers of the Court of the Justice of the European Union, the US District Court for the Eastern District of Louisiana, the Sofia District Court and leading Bulgarian law firms. Anna-Maria has participated in several International Moot Court Competitions in the area of EU law and has coached the teams of the Sofia University.
Involvement in recent representative projects:
Involved in a major antitrust case before the Commission for Protection of Competition initiated by a leading oil and gas company.
Involved in the legal work on a cross-border merger of two leading producers of PVC profiles.
Participated in the group advising a leading EU producer of tobacco and nicotine products on the legal conditions for introducing a new nicotine product on the Bulgarian market.
Participated in the group advising an independent insurance intermediary based in another Member State of the EU on the legal conditions for entering the Bulgarian market.