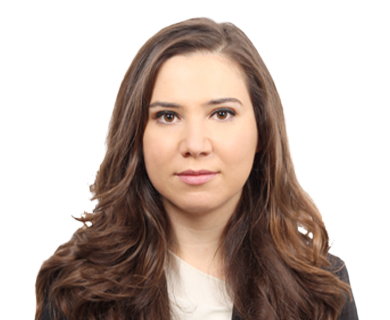 Anna-Maria Atanasova is an Associate in DGKV's Competition & Antitrust practice and is experienced in competition matters such as antitrust, unfair competition, and state aid, among others. She is also part of DGKV's Banking & Finance practice and advises clients on anti-money laundering regulations, securities offering, disclosure obligations, crypto currencies, etc. She also specializes in European Union law with a strong focus on EU competition law, data privacy, and digital markets. She has experience at the Bulgarian Constitutional Court, where she assisted the judges on major cases in sectors such as gambling, social services, and electoral systems. She has also worked as an intern at the chambers of the Court of the Justice of the European Union, the US District Court for the Eastern District of Louisiana, the Sofia District Court, and several leading Bulgarian law firms.
Recent representative projects include:
Assisting the DGKV team representing OMV Bulgaria OOD in a major antitrust case before the Commission on Protection of Competition concerning alleged abuse of dominance by its main competitor.
Part of the DGKV team advising the leading manufacturer of PVC profiles Profine GmbH on the acquisition of the PVC window profiles business of Aluplast ZTG EOOD.
Part of the DGKV team providing on-going legal advice to British American Tobacco Trading EOOD (BAT)
Participating in the DGKV team advising a foreign independent insurance intermediary on the legal conditions for entering the Bulgarian market.