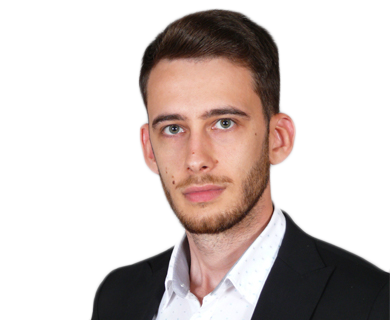 Stephan Solachki is an Associate at DGKV and a member of the firm's Banking & Finance and Real Estate & Construction practices. Stephan has experience in project-financing and acquisition and real-estate-financing matters. He also specializes in general corporate law and real estate & construction law.
Recent representative projects include:
Being a member of the team providing legal advice on various matters related to the financial and corporate restructuring of Bulsatcom EAD, the leading satellite TV provider in Bulgaria.
Being a member of the team advising Globe Trade Center, a leading investment company in CEE, on the financing of Advance Business Center EAD for the construction of two landmark office buildings in Sofia.
Being a member of the team advising International Finance Corporation on Bulgarian aspects of the restructuring of the existing financing agreement between IFC as lender and steel manufacturer Stomana Industries AD as borrower.
Being a member of the team advising OTP Bank and DSK Bank on financing the development of NV Tower.