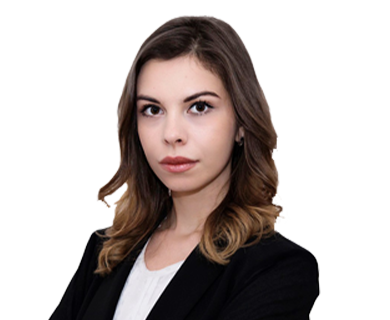 Yana Koralova is an Associate with DGKV who specializes in the field of energy & utilities, environment and general corporate. She has contributed to some of the firm's most recent key projects in the energy and environmental sector.
Involvement in recent representative projects:
Advised VMWare Bulgaria, part of the US cloud computing company VMware Inc, on the aspects in relation to electricity supply from renewable sources for their office at Sofia's residential and business complex Garitage Park.
Liaising with environmental authorities to address legislative and regulatory challenges for the implementation of an investment project of the Bulgarian AgTech company Nasekomo.
Conducting due diligence on environmental compliance in relation to a proposed acquisition of the stand-alone business related to the production of PVC profiles of ALUPLAST - ZHTG EOOD by Profine GmbH.
Advised Narcis condominium in relation to current electricity supply issues.