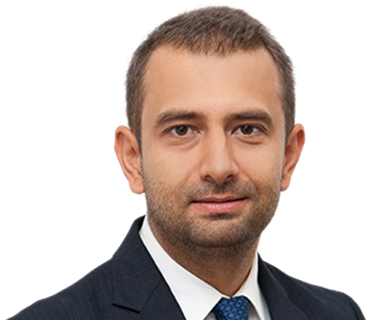 Senior Associate Krassimir Stephanov has more than 12 years of experience in mergers & acquisitions, general corporate law, commercial contracts, and data protection matters. He has advised many clients on the restructuring of their businesses and on investments in Bulgarian companies, on general corporate matters, on commercial contracts, and on various other legal matters related to their operations in Bulgaria. Krassimir has been a core member of DGKV teams advising investors on some of the largest and highest-profile deals on the Bulgarian market.
Recent representative projects include:
Advising Progress Software on its acquisition of Telerik.
Advising SMSBump on its acquisition by Yotpo, an e-commerce marketing platform headquartered in New York – the largest-ever acquisition of a company infused only with Bulgarian venture capital.
Advising Bulgarian digital monetization platform PubGalaxy on its acquisition by Netherlands-based Azerion, a tech company active in the media and entertainment business.
Advising City Clinic Group and its shareholders on its acquisition of Bulgaria-based Tokuda Hospital and its subsidiaries.