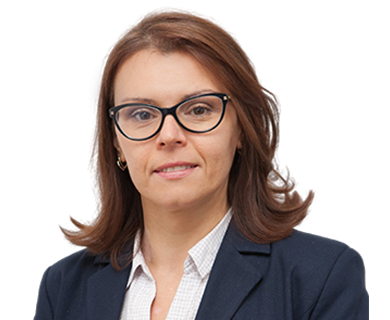 Milka Ivanova is a Senior Associate in DGKV's Communications & Technology practice, specializing in communications & technology, data protection, and commercial law. Milka has more than 20 years of practical experience advising clients on the regulatory framework applicable to electronic communications, information technology, digital services, data protection, and e-commerce. She advises a number of electronic-communications, digital-services, IT, and other companies operating across a range of industries and sectors on regulatory and data-protection compliance and various commercial aspects. Milka has extensive Internet-of-Things-sector experience gained from advising original equipment manufacturers in the automotive, home appliance, and medical-device industry on regulatory and data-protection compliance. She also advises clients on various commercial issues and negotiates and drafts commercial contracts, internal corporate instruments, and transaction documents.
Recent representative projects include:
Participating in DGKV's team providing advice to a private investment group on its acquisition of one of the largest Bulgarian telecom operators. DGKV's services included conducting a legal due diligence exercise and drafting the transaction and financing documents.
Advising a computer-program service provider on the regulatory and licensing requirements associated with the operating of the technical infrastructure (i.e., data centres and networks).
Advising a global entertainment company in relation to assignment-of-rights documents and on the vesting and licensing of performers' rights there-under, as well as on payments due for secondary use of dubbed materials.
Advising a world pharmaceuticals company on day-to-day legal matters, including regulatory, employment, corporate, commercial, tax, data-protection, privacy, anti-corruption, and litigation matters, as well as on its relationship with Bulgaria's Health Insurance Fund.