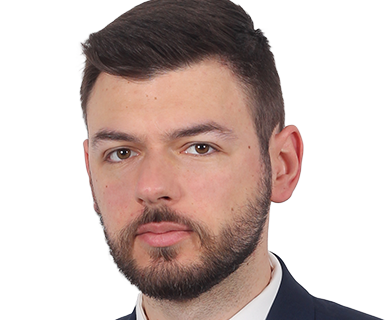 Nikolay Kaymakanov is an Associate at DGKV's Competition, Banking & Finance, General Corporate and TMT practice groups. His experience includes advising clients on antitrust and unfair competition issues, in-depth analysis and advice on commercial contracts, legal issues relating to advertisement campaigns and registered pledges. He also works on various TMT projects concerning telecom regulation and provision of telecom services. Nikolay is a member of several teams, advising major clients on an on-going basis.
Recent representative projects include:
Assisting the team representing OMV Bulgaria OOD in a major antitrust claim against a competitor.
Advised Netflix on the competition climate in Bulgaria.
Member of the team advising British American Tobacco on an on-going basis.
Member of the team representing Sandoz before the Bulgarian competition authority with regard to its acquisition of the cephalosporins business of GlaxoSmithKline and helping it obtain merger clearance.