In Memoriam: Assen Djingov – Between Music and the Law*
The lawyer has left a lasting impression on society as well as on his friends and partners from the firm Djingov, Gouginski, Kyutchukov & Velichkov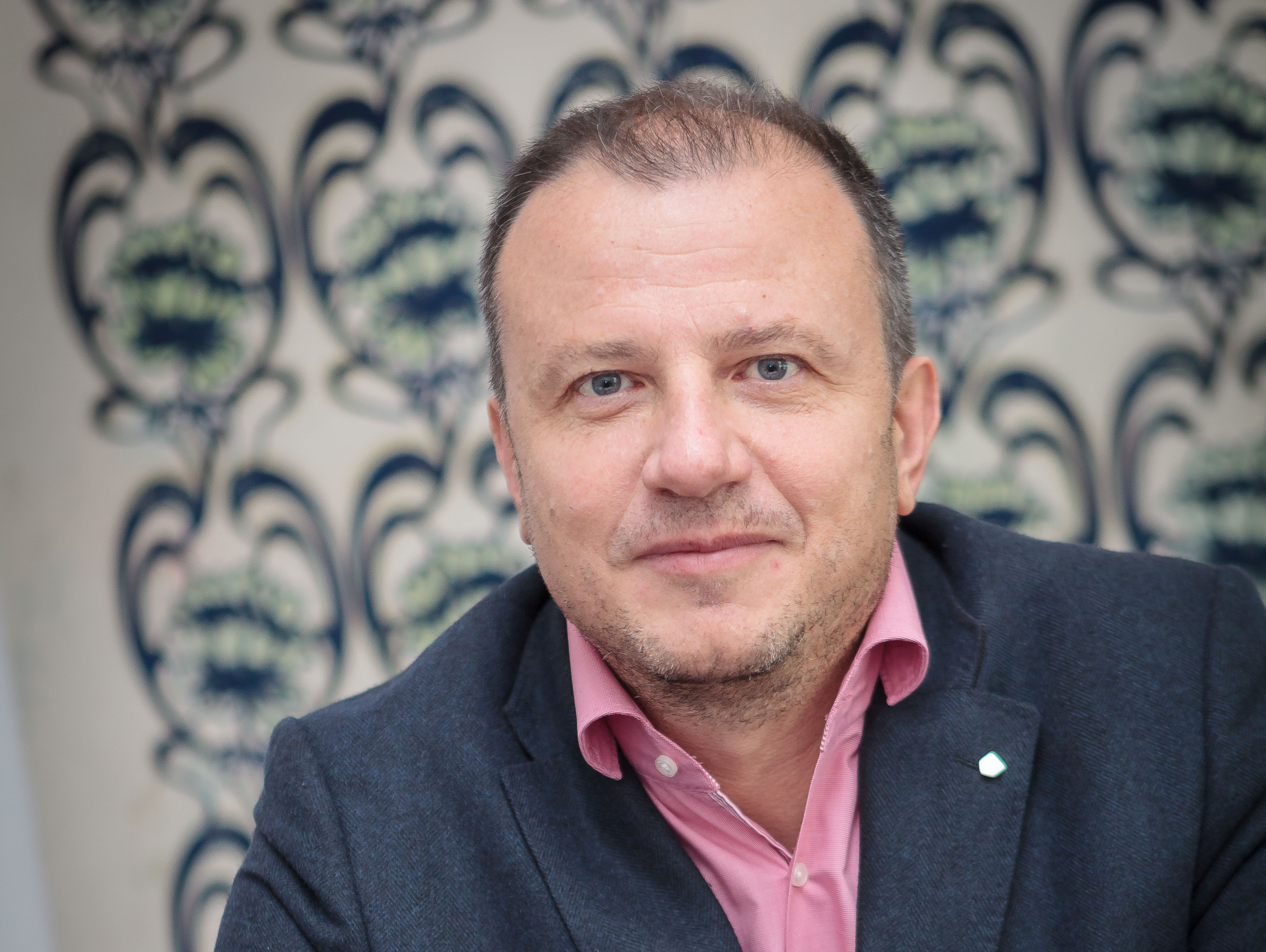 The Bulgarian legal world recently lost one of its most respected practitioners when Assen Djingov passed away in a tragic accident at his home. He was a founder and driving force behind one of the largest Bulgarian law firms, Djingov, Gouginski, Kyutchukov & Velichkov, which has significantly shaped the Bulgarian economy by providing legal support for thousands of transactions, mergers, acquisitions, and investments in all sectors. The firm is perhaps the only one in Bulgaria offering a path to equal partnership to its most capable lawyers, who start their careers as trainees or junior lawyers; today DGKV boasts a total of 17 partners. The four founders of the firm began in 1994 with full ownership of their business, while immediately before Assen's death, they held only 14 percent of the partnership.
"Assen and I had a clear vision of the direction we wanted to go in," says one of DGKV's founders, Georgi Gouginski. "After completing our state-mandated traineeships and especially after the experience we gained as interns in American law firms, we realized that the future of modern legal practice in Bulgaria meant establishing a true partnership of lawyers as an institution that would live on even after its founders. So in 1995 we invested all our savings in trips to London, Washington, Chicago and New York—the global hubs of the legal profession—to network with the law firms we admired, whose example we wanted to follow and with whom we aspired to partner as equals."
However, the story actually begins much earlier. "Way back in September of 1978, I was in seventh grade and preparing to apply to Sofia's prestigious First English High School. So I headed to an address on Tsar Assen Street, where 'private lessons' in literature were being held in another student's flat. I rang the bell and was greeted at the door by a smiling boy who gently kicked the yapping dachshund, Hella: 'I'm Assen, nice to meet you!' 'Stephan,' I replied, still slightly flustered. I walked in. The teacher still hadn't arrived, Deep Purple was playing, and a noisy bunch of fifteen or so kids were sprawled around on the carpet and couches. I flopped down on the rug beneath the sunny open window next to a kid who was even shorter than me back then and introduced myself. 'Marius,' he replied. 'What kind of music do you listen to?' That's how it all started," Stephan recalls.
Marius Velichkov picks up the story: "Assen and I had been in the same class in middle school and were preparing for the English high school together. We did everything together: we played, studied and listened to rock. However, Stephan 'turned us on' to the skateboard he built from a plank and parts from his sister's roller skates and also to the band Queen, which we hadn't yet heard."
Later—two years later, to be precise—Georgi, who is a year younger, managed to fight his way through the fierce competition and also claim a spot at the English high school.
"Our high school was obsessed with skiing. Our class, along with Assen, Stephan and Marius's class, fielded a mixed 'team' that was inseparable on the slopes of Vitosha Mountain (including on days when we ditched school) and at the Borovets resort during holidays. This was before the freeride era when skiers mostly stuck to the groomed runs, but we always went off the trails into the deep snow and even ate our sandwiches on the Markudjik 3 lift so as not to waste time," says Georgi.
"An important part of our cultural development came from meeting the colorful underground characters at the musical 'black market,' which sprang up at the Patriarch Evtimiy bus stop in the park around the National Palace of Culture during the communist period. We used to go there after school to buy cassettes and discuss the latest news from the world of rock and roll. Our classmate Professor Venelin Ganev later wrote an academic article in which he analyzed the music marketplace as a social phenomenon of late socialism, an emanation of the cultural freedom denied to us by school and other institutions. I realize now that I learned about cultural trends there, not only in music, but also in literary and visual arts. For example, Velvet Underground was the reason I first heard about Andy Warhol," Marius recalls.
"Even back then, our friend Assen had begun measuring his wealth in audio cassettes and was confidently filling shelf after shelf at home with them, under the slightly terrified gaze of his parents. Thus Marius and I witnessed the beginnings of one of the largest collections of rock and jazz music not only in Bulgaria. Ken Hensley—Uriah Heep's frontman and keyboardist—was a personal friend of Assen's and visited his home on more than one occasion. Imagine his amazement when Assen showed him a complete collection of Uriah Heep's vinyl records, as well as all the band members' solo albums, which, it turned out, Ken himself had never seen together before in one place. Assen lived with and for music even during the most dynamic periods of the firm's development. During all our business trips to London, we never missed a chance to visit Ronnie Scott's Jazz Club every night we could to catch live performances by the biggest names in jazz."
Marius picks up where Stephan left off: "Assen ran the office not as a bureaucrat, but as an artist. We followed the logic not of a business organization but of a rock band: aesthetically, in harmony, with a lot of improvisation and, instead of harsh discipline—the gentle authority of rhythm, yet always with a high level of professionalism."
Assen is surely in great company now. He crossed into the afterlife two days after his beloved Tina Turner so as to join his friends Ken Hensley, John Lord, and George Duke there. But he will always be with us as well: the name Djingov, Gouginski, Kyutchukov & Velichkov remains unchanged.
* * *
* The English version of this article was translated by Angela Rodel, a prominent literary translator from Bulgaria who won the 2023 International Booker Prize for Georgi Gospodinov's novel 'Time Shelter'. Angela holds degrees from Yale and UCLA. Since 2015, she has served as executive director of the Bulgarian-American Fulbright Commission.
* * *
**To read the original Bulgarian article in Kapital newspaper, click here.