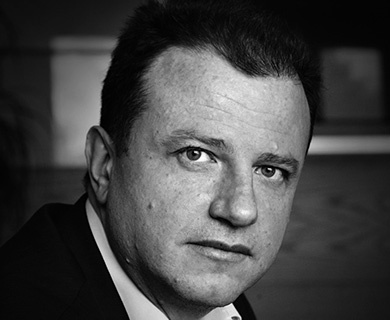 (1965 - 2023)
Assen Djingov was one of the four founding partners of Djingov, Gouginski, Kyutchukov and Velichkov. Starting at the firm's inception, for years he headed its M&A, General Corporate and Banking & Finance practice groups. In his remarkable career he advised clients, such as EBRD, IFC, Entergy, AES, the Bulgarian American Enterprise Fund, CARESBAC, Nitro Nobel A.B., Conoco, OMV, Expandia Finance, and Hilton International.
With the firm maturing and growing as a partnership, Assen stepped up as its first managing partner in the early 2000s. He laid the foundations of the firm's management structure and steadily navigated the ship until his premature demise in May 2023. Assen made the firm's amazing growth and success through the years possible with his outstanding vision, wisdom and leadership.
In 1984 Assen graduated from the elite 114 English Language School in Sofia (known as the First English Language School today). He holds an LL.M. degree (1991) from Sofia University St. Kliment Ohridski. Assen is a 1993 alumnus of the Academy of American and International Law, Dallas, Texas. In 1993 he clerked for four months at Gibson, Dunn and Crutcher's Washington, D.C., office where he got some inspiration before co-founding the firm with three of his school friends in April 1994.
Assen was a member of the Sofia Bar.
He was active in the International Bar Association, too.
Our memory and affection for him will be here to stay.