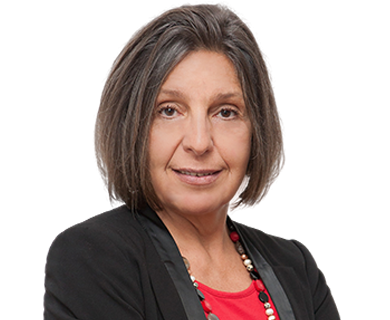 Vessela Stancheva is Of Counsel at DGKV and a member of the firm's Banking & Finance practice. Vessela has been a member and Deputy-Chairperson of the first Securities and Stock Exchanges Commission – the Bulgarian financial regulator, now called the Financial Supervision Commission – and a lecturer in Securities Law at the University of National and World Economy, Faculty of Law, Sofia. She is highly experienced in advising financial institutions on various aspects of the regulatory framework in Bulgaria, as well as on regulatory-compliance issues. She has been involved in a number of high-profile transactions in the banking field and led the teams that advised on some of the first bank mergers and privatizations in Bulgaria.
Recent representative projects include:
Advising a major foreign banking institution on Bulgarian regulatory requirements relevant to various financial and investment products and services offered by the bank and other institutions in its corporate group on a cross-border basis to clients in Bulgaria.
Advising Mastercard Europe SA on the compatibility of its payment systems and payment-processing activities with Bulgarian and EU law, on business relations with local partners, and on various initiatives regarding proposals for legislative changes.
Providing ongoing advice to Western Union Financial Services International and subsequently Western Union Payment Services Ireland Limited on banking regulatory matters, including on the implementation of the Fourth AML Directive and its requirements for the appointment of central contact points in member states of the European Union.
Advising Euroclear SA/NV Brussels on aspects of Bulgarian law related to credit and collateral arrangements for secured credit extended to participants in connection with the Euroclear System.