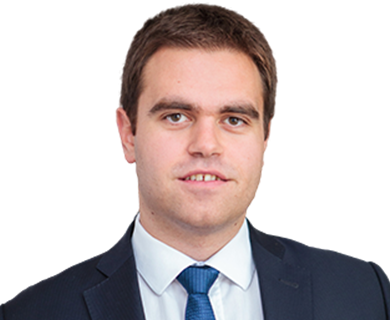 Kamen Gogov is a Senior Associate at DGKV, specializing in intellectual property, e-commerce, consumer law, commercial law, IT law, and unfair competition. Kamen has developed significant experience advising and representing clients on IP matters, including implementations, terms and conditions of online shops and e-commerce platforms, licensing matters, and requirements of Bulgarian law. He has also advised numerous clients on legal and trademark-enforcement matters and various consumer-protection issues in Bulgaria.
Recent representative projects include:
Advising a major tobacco company on the applicable regulatory framework for trade in regulated goods.
Advising Froneri Bulgaria EOOD, a joint venture between Nestlé and British frozen-food producer R&R, on IP and consumer-protection matters.
Representing and advising Meta (Facebook Inc.) on Bulgarian trademark-enforcement matters.
Advising Porsche on the launch of an online shop and on vehicle-related products and services.