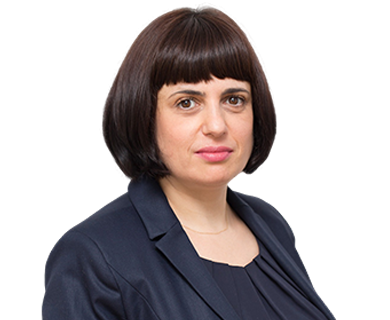 Dessislava Iordanova is a Senior Associate at DGKV, one of the lawyers in the Competition & Antitrust Practice and the Intellectual Property Practice. Dessislava represents clients before the Commission for Protection of Competition, Bulgarian Courts, the Patent Office, the Consumers Protection Commission and the local pharma regulatory authority in antitrust proceedings, unfair competition and trademark and industrial designs cases, consumers' disputes, and regulatory matters. Prior to joining DGKV, she has accrued valuable 10 years' practical experience as a Head of a Unit at the Commission for Protection of Competition and 8 years as a senior lawyer at two other law firms operating in Bulgaria. She is a member of the Sofia Bar, a registered industrial property attorney before the Bulgarian Patent Office and is entered into the list of the professional representatives in trade mark and design matters before EUIPO.
Involvement in recent representative projects:
Advising Sandoz and representing it before the Bulgarian competition authority with regard to acquisition of the cephalosporins business of GlaxoSmithKline and obtaining of a merger clearance decision.
Advising Pfizer HCP and Pfizer Luxembourg SARL in two antitrust proceedings before the CPC and the Supreme Administrative Court for alleged abuse of dominance position, and anti-competitive concerted practice.
Advising Aspen on various issues related to the structuring of distribution activities, regulatory and antitrust compliance.
Advising Mayoral Moda Infantil S.A.U. and Mayoral Bulgaria in proceedings against both companies initiated by a commercial partner alleging abuse of superior bargaining position and alleged infringement of competition rules through prohibited vertical agreements imposing rules on periods of promotion and RPM.