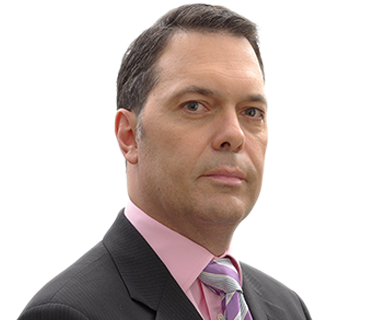 Marius Velichkov is one of the four name partners of the law firm. His professional expertise is especially in the areas of M&A, Banking & Finance and Capital Markets. Marius has played a leading role in advising on some of the bench-mark privatization projects in Bulgaria. His clients include, among others, BTC Bulgaria's former telecommunications monopoly, EBRD, IFC and Deutsche Bank, OMV AG, Entergy and Rolls Royce Power Ventures Plc., Nomura International Plc, AIG-CET and Refco Capital Markets, Ltd., etc.
Involvement in recent representative projects:
Advice on the privatization of the Bulgarian Telecommunications Company, Bulgaria's telecommunications monopoly, where the firm acted together with Deutsche Bank as counsel to the Government; the work on this project included sector analysis, due diligence investigation, regulatory development, as well as negotiating and drafting transaction documents.
Advice to Deutsche Bank in the structuring and financing of their participation in the privatization of three Bulgarian pharmaceutical companies.
Advice to EBRD on a project for the restructuring, privatisation, and the granting of concessions for the operation of the water supply system of the city of Sofia. Advice included issues of water price formation, water provision services, privatisation, concessions, public procurement tenders.
Advice to AIG-CET and Refco Capital Markets, Ltd. on the acquisition of shares in United Bulgarian Bank and Bulgarian Reconstruction and Investment Bank (BRIB) respectively, where the representation and advice included due diligence investigation, share transfer agreements, regulatory, corporate and banking law matters as well as obtaining of permissions (licenses) from Bulgarian National Bank.
Advice to Novator Partners LLP for the acquisition of 34% of the capital of Economic & Investment Bank.