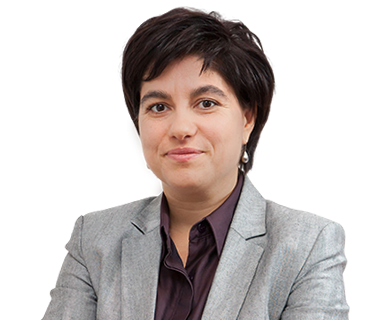 Viara Todorova is the tax Partner at DGKV. Her areas of expertise include direct and indirect taxation, transfer pricing but also general corporate and M&A, foreign direct investment, banking and finance. As head of the Tax Practice she has developed significant expertise in the various tax related aspects of commercial transactions and business operations, including general corporate and commercial tax matters; all types of asset-based financing; providing general advice and reviews on direct or indirect tax liability and compliance procedures. She procures a valuable input for clients not only in respect of transactional and structuring work but also in relation to day-to-day operational issues, commercial tax matters, PE exposure, individual and corporate income taxation, treaty relief. Viara also has advised on customs regulations and regime, as well as on import and export matters in some cases.
Involvement in recent representative projects:
Advising Google on local CIT and VAT issues and PE exposure in relation to a contemplated collaboration with an aerospace company.
Tax advice has been provided to Airbnb Ireland Ltd. on various tax issues, such as related to short-term letting, invoicing outsourcing options and reverse-charge requirements under Bulgarian VAT rules.
Tax advisory work for Walt Disney Co. in relation to the FOX – Disney integration and assisted in relation to treaty clearance as a result of restructuring related to the Bulgarian company within the group.
Advising a high-profile pharmaceutical company on the key Bulgarian tax implications of a contemplated restructuring and reorganization at a group level.