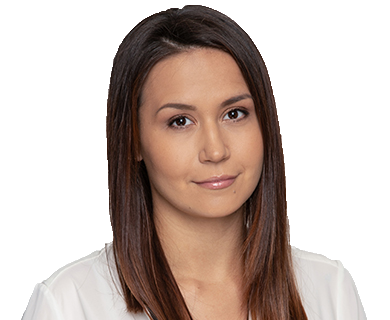 Yoanna Pantaleeva is an Associate at DGKV's Dispute Resolution and IP practice groups. Through her professional experience as a lawyer and legal consultant she has gained strong consultancy and court representative experience in different legal areas, including, but not limited to IP, Pharma, Labor, Regulatory and Public Procurement. She has also worked on several complex litigation cases related to accusations of serious injuries due to medical negligence. During her professional experience Yoanna has also gained broad range of legal expertise in both commercial litigation and arbitration.
Recent representative projects include:
Аdvising BELLEBOX EOOD (a leading beauty subscription box in Bulgaria) in a pre-litigation dispute with a company settled in the European Union regarding a claimed trademark infringement.