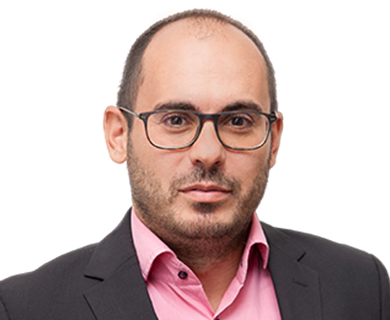 Georgi Tzvetkov, a Partner and co-head of DGKV's Banking & Finance practice, has extensive experience in banking, corporate, and project finance. Georgi specializes in providing both transactional and regulatory advice to credit and non-banking financial institutions and he has been involved in and advised on complex leverage buyouts and acquisition financings as well as some of the landmark project financings in Bulgaria. He was on the team that advised and structured the only reported and rated securitizations involving assets originating in Bulgaria. He also advises a large number of international and multinational financial institutions on their operations in Bulgaria and/or their offering of structured projects.
Recent representative projects include:
Advising joint bookrunners Citigroup Global Markets Europe AG and J.P. Morgan AG on Bulgarian Energy Holding's issuance of EUR 600 million Eurobonds.
Advising Blantyre Capital Limited, BlackRock, EBRD, and the Bulgarian Development Bank on the restructuring of Bulsatcom EAD, the leading satellite TV provider in Bulgaria.
Advising joint lead managers J.P. Morgan Securities plc, BNP Paribas, Citigroup Global Markets Limited, and UniCredit Bank AG on the Republic of Bulgaria's EUR 2.5 billion sovereign bond issuance.
Advising SMSBump on its acquisition of Yotpo, an e-commerce marketing platform headquartered in New York, in a transaction that represents the largest-ever acquisition of a company infused only with Bulgarian venture capital.