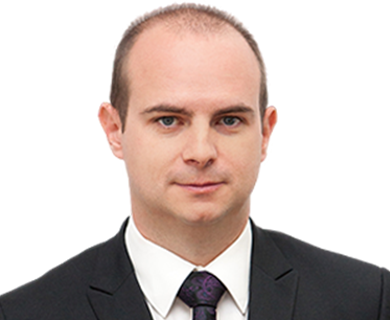 Vladislav Antonov is a Senior Associate with DGKV and is part of the firm's Competition & Antitrust practice. Vladislav's main areas of expertise include competition law, consumer protection law, European Union law, tobacco control law, administrative law, commercial law, and private international law. He provides legal advice and assistance to international clients operating in various industries with respect to competition-law issues. He also represents many of the firm's international corporate clients in antitrust and unfair-competition investigations by the Bulgarian competition authority and advises them in relation to merger-control and regulatory procedures in Bulgaria. He assists clients with a wide variety of corporate matters, focusing on Bulgarian and EU law compliance.
Recent representative projects include:
Successfully representing OMV Bulgaria OOD in an antitrust investigation launched by the Competition Protection Commission in April 2016 against six of the country's largest fuel retailers for alleged horizontal price fixing and price coordination.
Representing Acibadem Sağlık Hizmetleri ve Ticaret A.Ş. in a merger-control filing procedure in relation to its parallel acquisition of Tokushukai-Sofia EOOD and its subsidiaries and of City Hospitals and Clinics AD and its subsidiaries.
Advising Apple Inc. and its Apple Distribution International Ltd subsidiary on an investigation initiated by the Bulgarian Competition Protection Commission regarding an alleged abuse of superior bargaining position by Apple Inc. vis-a-vis the Bulgarian Telecommunication Company regarding the supply and distribution of smartphones in Bulgaria.
Advising Nikon Europe B.V. on an investigation launched by the CPC in January 2018 into an alleged abuse of dominant position and prohibited practices in vertical agreements related to the operation of the company's selective distribution system in Bulgaria.