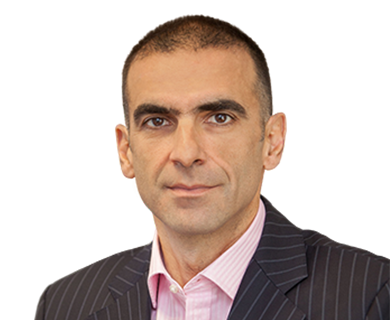 Nikolai Gouginski is a Partner at DGKV, heading the Competition & Antitrust practice and co-heading the Banking & Finance practice. Nikolai has developed a strong competition and antitrust practice advising and representing clients in investigations and proceedings brought before the Bulgarian Commission for Protection of Competition (CPC), relating to merger control, horizontal and vertical restraints on trade, abuse of dominant position, and unfair-trade practices, among other things. He has been in charge of and brought to a successful end a number of landmark competition cases in Bulgaria, and as a key partner in the firm's Banking & Finance practice, he focuses on cross-border lending and project finance, and his telling record of client success stories confirms his meticulous and comprehensive structuring and transaction advice.
Recent representative projects include:
Advising Apple Inc. and its subsidiary Apple Distribution International Ltd in an investigation initiated by the CPC regarding alleged abuse of superior bargaining position by Apple Inc. vis-a-vis the Bulgarian Telecommunications Company regarding the supply and distribution of smartphones in Bulgaria.
Representing Aurubis Bulgaria AD in proceedings before the CPC with respect to its investigation of alleged horizontal price coordination and abuse of dominant position on the market of supply of sulphuric acid.
Advising and representing Nikon Europe B.V. in an investigation launched by the CPC into alleged abuse of dominant position and prohibited practices in vertical agreements with regard to the structuring of its selective distribution system in Bulgaria for professional and semi-professional products, supply of spare parts, and designation of authorized service centers and repair shops.
Representing OMV Bulgaria OOD in an investigation by the CPC with respect to an alleged horizontal price-fixing cartel on the retail market for gasoline and diesel fuel; providing ongoing advice on competition compliance; and advising and representing the company on multiple competition-related proceedings before the CPC and courts.