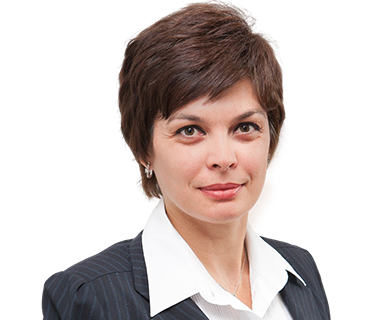 Youliana Naoumova is a corporate Partner heading DGKV's Employment Practice Group. She has abundant experience advising international and local clients of various industries in Bulgaria on a wide spectrum of employment and social security matters. Her role frequently involves advice on sensitive employment issues and contracting of senior management, structuring and implementing individual and collective dismissals, employee transfer schemes and leasing of personnel arrangements, as well as employment litigation. Youliana's work on complex M&A transactions includes also comprehensive due diligence investigations of employment relations and related issues. She regularly consults on the labor aspects of post-acquisition organizational restructurings. Youliana acts as principal employment counsel to companies of various industries, including manufacturing, technology, media, trade and services. Immigration and mobility aspects form part of her full-scope service to multinationals. A significant number of projects relate to optimization of employee representation systems on a pan-European and domestic level.
Involvement in recent representative projects:
Advising a global leader in security analytics software and intelligence solutions on a wide array of employment matters regarding its Bulgarian operations. Within such service, Youliana has advised on redundancies and reorganizations, assisted with management terminations and highly sensitive pre-litigation issues, consulted on immigration and mobility aspects.
Providing strategic employment law advice regarding the day-to-day activities of a Fortune 500 management consulting company in Bulgaria. Recent counselling and representation includes such matters as outsourcing of business, posting of employees and equal treatment, legal assessment of benefits structures, post- acquisition harmonization of employment terms, etc.
Ongoing legal counselling to the several Bulgarian subsidiaries of one of the largest global power companies in the field of conventional and alternative energy sources, and the biggest investor in Bulgaria over the last 20 years. Implementation of flexible working regimes and incentive mechanisms for employees during the COVID-19 pandemic and advice on the permissible extent of employer's involvement in the vaccination of employees is a clear focus in her recent work.
Full scope employment advice to a multinational provider of control solutions for the aerospace and industrial markets on economic- based downsizing of personnel (collective dismissals), preparation of proper tools with a view to employees' training and qualification courses, data privacy at the workplace, etc.