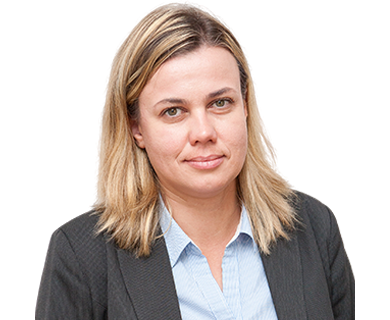 Elena Ivanova, a Senior Associate in DGKV's Dispute Resolution practice, is experienced and skilled in the field of arbitration. Elena's broad experience also includes litigation before Bulgarian courts in civil, labor, commercial, and administrative cases, including enforcement procedures. In addition, she has experienced in the field of protecting human rights before the European Commission of Human Rights, as well as with insurance and insolvency litigation. She also has significant experience in energy law, corporate law, labor, law and commercial contracts. Elena is regularly involved in corporate due-diligence and transactional work and advises clients on an on-going basis on litigation and general corporate matters.
Recent representative projects include:
Representing Glorient Investment Bulgaria in a complex lawsuit with Technomarket related to 13 commercial eviction claims.
Representing the American University in Bulgaria in a complex ownership lawsuit consisting of 26 court cases.
Representing Shanghai Sensheng Assets Management Centre (Limited Partnership) in a lawsuit against the Bulgarian State to have paid RES-Generation Fees returned, following a decision of Bulgaria's Constitutional Court declaring the fees unconstitutional.
Representing CDM Smith Consult GmbH in international commercial arbitration in relation to a service contract signed with Bulgaria's Ministry of Environment and Water under an Instrument for Structural Policies for Pre-Accession (ISPA) project.