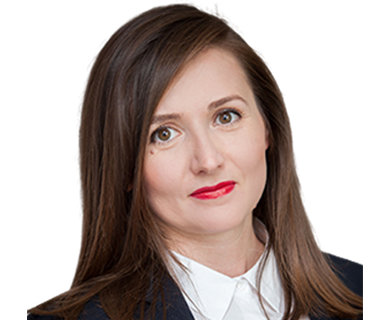 Gergana Monovska is a Partner with DGKV and a member of the firm's Banking & Finance, Capital Markets, and Dispute Resolution practice groups. She has a strong track record in transactional and regulatory work in the field of capital markets and banking & finance, covering placements of equity securities and corporate and state debt, including public offerings and listings, securitizations, derivative transactions, and private equity and venture capital investments. She also advises clients on regulatory matters and helps them navigate through licensing and authorisation processes. Gergana also focuses on commercial litigation, and she has extensive experience representing clients in high-profile energy and financial disputes, as well as in international commercial and investment arbitration (including UNCITRAL, ICC, and ICSID arbitrations), and in insolvency and restructuring proceedings.
Recent representative projects include:
Representing the global-mining and metals companies Mechel International Holdings GmbH and Mechel Carbon AG in a USD 18.8 million registered-pledge collection matter against Thermal Power Plant Pleven and Thermal Power Plant Rousse related to the sale of the latter to the former, and in related litigation against the National Electricity Company EAD as a third-party debtor under pledged receivables.
Advising Bulgarian Mezzanine Partners, a consortium of investment advisors selected in a public-procurement bid process awarded by Fund Manager of Financial Instruments in Bulgaria EAD (the fund manager of the Bulgarian Fund of Funds) to manage a mezzanine/growth private equity fund of EUR 38.5 million of public resources from EU structural funds on the structuring of the fund and the fund manager and representing it in negotiations with the contracting authority and in the successful appeal of a decision of the contracting authority to replace the consortium as contractor.
Advising a Citigroup Global Markets-led consortium of managers on Bulgarian-law aspects of international placements of Eurobonds issued by the state-owned Bulgarian Energy Holding, including a 2018 issue of EUR 400 million Eurobonds followed by tap issues of EUR 150 million and EUR 50 million Eurobonds dually listed on Euronext Dublin and the Bulgarian Stock Exchange, as well as a 2021 issue of EUR 600 million 2.45 % Eurobonds listed on Euronext Dublin.
Advising joint lead managers J.P. Morgan Securities plc; BNP Paribas, Citigroup Global Markets Limited, and UniCredit Bank AG on Bulgarian-law aspects of the update of the Republic of Bulgaria's Global Medium Term Note Programme (which increased from EUR 8 billion to EUR 10 billion in 2020) and the concurrent issuance by the Republic of Bulgaria of EUR 2.5 billion sovereign bonds in 2020.