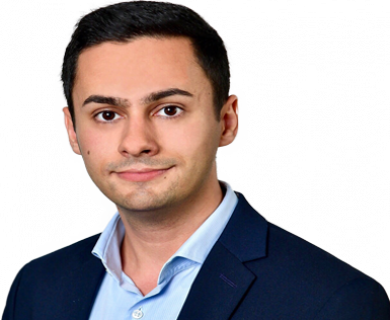 Peter Angov is an associate at DGKV primarily engaged in the Real Estate & Construction and Banking & Finance Practices. Peter has gained extensive experience in the real estate, private equity and financing practice areas. He has worked on a wide range of transactions including sales, acquisitions, leases and construction matters of key real estate projects throughout the country. In addition, Peter has worked on various private equity and financing transactions with an in-depth understanding of investment and corporate matters in the context of small- to large-scale projects.
Involvement in recent representative projects:
Member of the team advising Mall of Sofia Acquisition with a leading role in due diligence analysis of the lease agreements.
Key role in the team advising Dohle Trading Group in the sale of HIT Hypermarket properties/enterprises in Sofia.
Participation in the workforce advising Acibadem City Clinic EAD on the structuring, due diligence and acquisition of an operating oncology hospital building.
Member of the team advising the private investment group PPF a.s. on the Bulgarian law aspects of the acquisition of the media and entertainment group Central European Media Enterprises (incl. bTV Media Group).