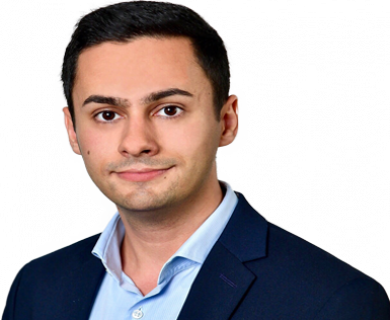 Peter Angov is a Senior Associate at DGKV, working primarily in the firm's Real Estate & Construction and Banking & Finance practices. He has worked on a wide range of transactions including key real estate sales, acquisitions, leases, and construction matters throughout Bulgaria, and he has worked on various private equity and financing transactions, developing an in-depth understanding of investment and corporate matters in the context of small- to large-scale projects.
Recent representative projects include:
Being a member of the team advising Mall of Sofia on the acquisition and playing a leading role in the due-diligence analysis of the lease agreements.
Playing a key role in the team advising Dohle Trading Group on the sale of HIT Hypermarket properties/enterprises in Sofia.
Participating in the team advising Acibadem City Clinic EAD on the structuring, due diligence, and acquisition of an oncology hospital building.
Being a member of the team advising private investment group PPF a.s. on the legal aspects of its acquisition of Central European Media Enterprises (including the bTV Media Group).