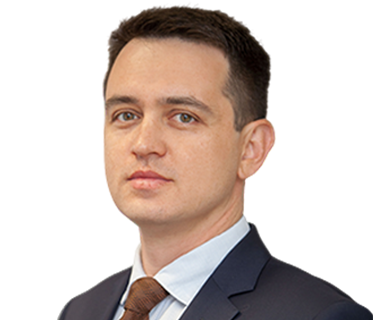 Kaloyan Krumov is a Partner in DGKV's Real Estate & Construction, Banking & Finance and Projects, PPP & PFI Practices, advising investors, developers, stakeholders, lenders, lessors, and lessees on a wide range of transactions. He specializes in all aspects of real estate investments and developments and infrastructure projects, including acquisitions, disposals, financing, joint ventures, and leases. His experience spans a variety of business sectors, and he focuses in particular on commercial real estate, ITC, infrastructure, and green projects. Kaloyan is also noted as a specialist in project and acquisition financing, and he has extensive expertise in local market and cross-border transactions.
Recent representative projects include:
Assisting Equinix (EMEA) B.V. with the preparation of a set of construction contracts and with its participation in a tender process, as well as with negotiations for the appointment of contractors for the development of a data centre in Bulgaria.
Advising a syndicate of four Bulgarian lenders and UniCredit Bulbank AD in its capacity as agent and arranger on a EUR 50 million revolving credit facility to a Bulgarian producer of copper materials.
Advising IFC on the restructuring of a long-term project financing to a leading steel manufacturer in Bulgaria.
Advising Woodward Bulgaria EOOD – the Bulgarian subsidiary of a global designer, manufacturer, and service provider of aerospace and industrial equipment – on the lease of industrial space for the expansion of its manufacturing capacity in Bulgaria.