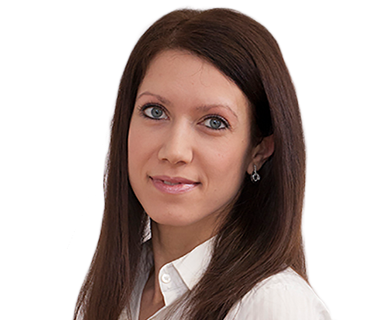 Silviya Apostolova is a Senior Associate at the law firm and a key member in its M&A, General Corporate and Commerce Practices. She has extensive expertise in JVs, contract law and company reorganizations and has taken part in on some of the landmark M&A projects in Bulgaria. Silviya advises numerous clients on regular basis on corporate matters. Silviya has accrued vast practical experience in preparation of various corporate documents necessary for the incorporation and registration of companies, trade representative offices, conducting and registration of any corporate changes related to the day-to-day operations of Bulgarian companies, including but not limited to share transfers, equity participations, etc. Silviya further advises on mergers, acquisitions, reorganizations and other forms of corporate restructuring, as well as on preparation of transaction documentation and related agreements, such as management agreements, confidentiality and non-compete agreements, etc. Silviya also participates in projects related to employment matters and provides employment advice, including on employment agreements, settlement agreements and collective dismissals.
Involvement in recent representative projects :
Advised The Rohatyn Group on the auction process for the sale of Pet Shop group, legal due diligence on the Bulgarian subsidiary in the target group and assisted with local legal matters.
Part of the legal team advising the investment group PPF a.s. on the Bulgarian law aspects of its acquisition of Central European Media Enterprises whose major Bulgarian asset included bTV.
Part of the legal team advising PPF a.s. on the Bulgarian law aspects of its acquisition of the regional assets of Telenor, including Bulgarian mobile operator Telenor Bulgaria.
Part of the legal team advising CallPoint New Europe AD with respect to the EBRD and TELUS International investment in the company.