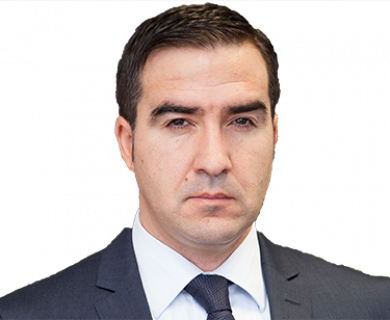 Milan Pandev is a Partner at DGKV, specializing in mergers and acquisitions, joint ventures, energy and utilities, and competition. Throughout his more-than-20 years of professional experience, he has developed extensive expertise in the Bulgarian power and oil & gas sectors, heading the teams advising prominent clients on some of the corner-stone energy projects in the country and the region, and more particularly on power-generation, power-distribution, and pipeline-development projects. Milan was identified by International Who's Who of Energy Lawyers as one of the world's leading practitioners in the energy field and as the leading energy lawyer in Bulgaria.
Recent representative projects include:
Advising the Bulgarian Government on its privatization of three thermal power plants.
Advising Contour Global L.P. on its acquisition of Enel's 908 MW lignite-fired thermal power plant.
Advising China Development Bank on the project financing of portfolios of solar power plants in Bulgaria then under developmentby Sky Solar and Chint Solar.
Advising Chevron Corporation on its gas-exploration activities in Bulgaria.