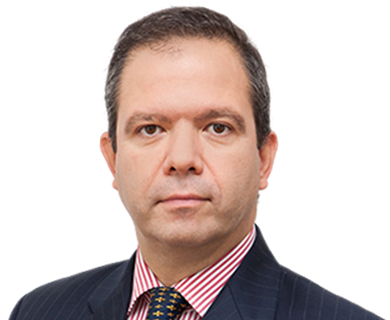 Omourtag, admitted to practice in New York and Bulgaria, is a Partner at the firm and one of its key lawyers in the M&A, international contracts, regulatory (IT & outsourcing, fintech, AgTech, and other industries), and restructuring practice areas. He is also the head of the firm's French Desk. Omourtag acted as the lead local counsel to some of the largest international groups interested to invest in Bulgaria, such as RWE Power AG, ArcelorMittal, Progress Software, TELUS International, etc. He has also been the lead counsel to numerous international private equity funds and other investors developing or acquiring real estate projects or industrial companies. He provides corporate and regulatory advice on a regular basis to major corporations present in Bulgaria. A past Chairman and one of the founders of the British Bulgarian Business Association, Omourtag is currently member of the Management Board of the American Chamber of Commerce in Bulgaria and is the Chair of its Rule of Law and Legislative Reforms Committee.
Involvement in recent representative projects:
Advised ArcelorMittal Limited for the contemplated acquisition of all of the assets of Kremikovtzi AD, Bulgaria's largest steel producer; project value USD 1.3 bln.
Advised Miller Developments Ltd. on the acquisition of the first pre-leased shopping mall in Varna with a deal value of over EUR 120 mln – the largest real estate deal of this type for 2008 in the region.
Advised Progress Software on the acquisition of Telerik AD, the most successful IT company on the Bulgarian market. This was the largest deal for an independent software company in Central and Eastern Europe), with a deal value of USD 263.5 mln.
Advised RWE Power AG, with respect to the acquisition of a controlling interest into the largest Bulgarian mining company and the establishment of a joint venture with the state‐owned Maritza Iztok Coal Mines for the production of lignite coal, plus a joint venture with the Bulgarian State for the construction of a thermal power plant.