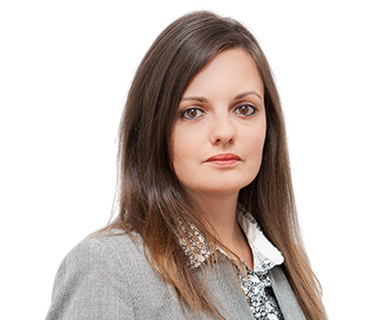 Vlada Tsenova is a Senior Associate in DGKV's General Corporate practice, specializing in litigation & arbitration, M&A, and general corporate law, particularly in commercial contracts, e-commerce, and regulatory compliance, with a focus on consumer goods, online service providers, and B2B transactions. Vlada has been involved in the corporate due diligence exercises and transactional work of a number of large-scale projects. She also has a solid track record in settlement negotiations and various litigation procedures before civil courts and arbitration tribunals in disputes involving the performance of commercial contracts and the Bulgarian recognition and enforcement of foreign court acts and arbitral awards. She has also acted for clients (both legal entities and administrative bodies) before administrative courts in a variety of regulatory- and compliance-related disputes.
Recent representative projects include:
Advising Meta (Facebook Inc.) on matters related to the protection and enforcement of its trademark in Bulgaria, including filing oppositions, negotiating with owners of conflicting signs or applications, pursuing infringement litigation, and assisting with settlement negotiations.
Successfully representing the Bulgarian subsidiary of the Sandvik engineering group in three-instance court proceedings against Bulgaria's state-owned Montagi EAD related to the recognition and enforcement of a foreign arbitral award of EUR 587,000 rendered in a dispute concerning activities at the Maritza East 1 Power Station in Bulgaria.
Successfully representing the Bulgarian Financial Supervision Commission (the Bulgarian financial market regulator) in 19 proceedings before the Supreme Administrative Court involving IsaOdit Ltd.'s appeal of the watchdog's decision to remove it from the list of auditors approved to verify the assets of Bulgarian pension and insurance companies.
Providing legal advice to Maestro Investments Pte Ltd, part of the corporate group engaged in promoting the Formula 1 Singapore Grand Prix, including representing it in negotiations and assisting with transaction work related to the acquisition of a minority stake in Top Five AD, a Bulgarian company specialized in representing prominent tennis players.